Are you new to the world of cryptocurrency? Or do you want to learn more about crypto? At the same time, you don`t want to waste your time, but start earning right now? Hey, we have a great solution for you! Or rather, we can suggest an effective way to immerse yourself in the world of crypto. 
Learn and Earn programs are an ideal starting point for newbies as well as for experienced investors. They will help you master skills in performing basic operations. And … will allow you to get paid to learn about crypto.
Learn and Earn Crypto

: what is it and how does it work?
Learn and Earn programs are for the most part a marketing strategy that is often used by crypto exchanges, platforms, and websites to attract potential audiences. Their goal is to gain users who want to learn the basics of digital currency and earn crypto by learning.
What is the essence of such platforms? Everything is as simple, clear, and transparent as possible. The user has to register with the system he or she likes best. The program then offers to do certain tasks. These can be passive tasks (watching videos) as well as exercises (quizzes, tests, etc.). For a completed task, the user receives a certain reward in the form of crypto assets. 
Learn and Earn programs are designed to teach the user how to make money using Blockchain. 
In most cases, it`s specific courses or programs, during which the crypto investor will learn how to use the technology. It also teaches how to interact with crypto and make money from various transactions. Of course, this is not a gold mine for a crypto owner. However, it`s possible to get start-up capital and increase it with knowledge.

Top 5 programs to earn cryptocurrency while learning
You can earn crypto by learning on various centralized exchanges and crypto platforms. By completing tasks on an exchange, the user receives their reward in an account opened on the exchange. Third-party crypto platforms are mostly add-ons to exchanges or their partners. After completing a course, the crypto assets are transferred to the exchanges' accounts.
Today we look at the best programs where it's possible to get paid to learn about cryptocurrency.
Binance Academy
Binance is the leading crypto exchange on the market. It offers a lot of useful and interesting products. In particular, the educational Binance Academy. It is a platform that publishes materials for aspiring crypto investors.
Binance Academy offers a structured training program. It has informative video tutorials, articles and tests. Some tasks consist of liking or sharing a post on social media.
Binance Academy Learn & Earn is only available to new users who went through verification within three days of creating an account.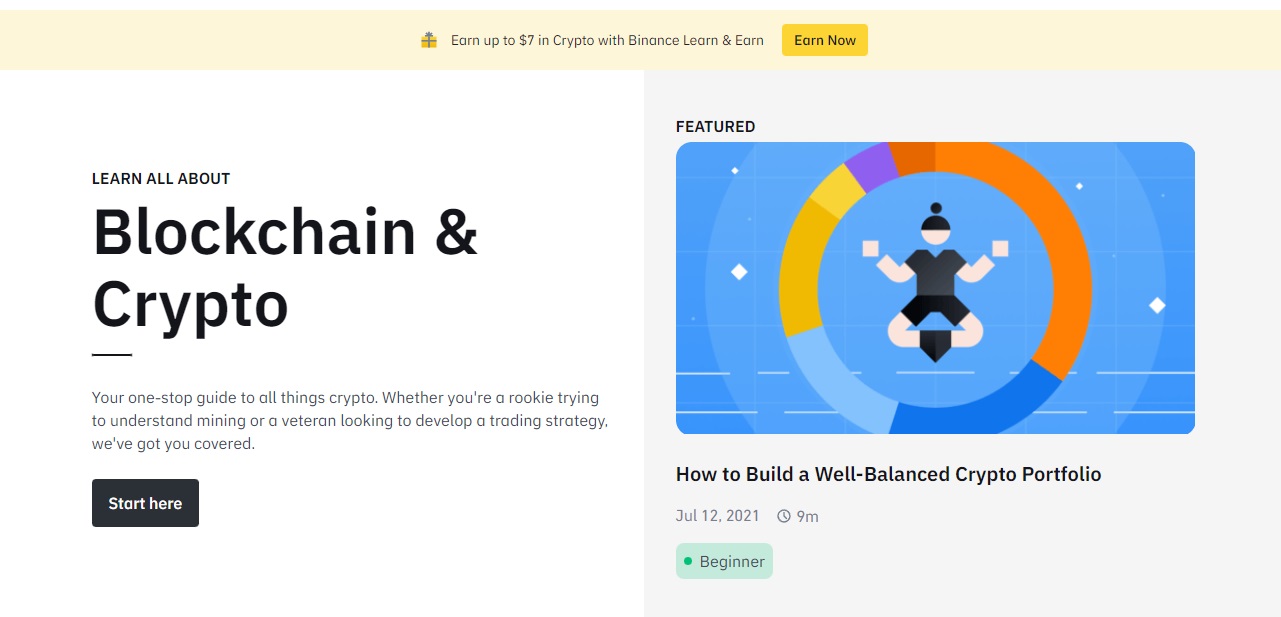 As of the end of September 2022, the platform had 29 courses. Each reward is typically equivalent to $1 in that cryptocurrency.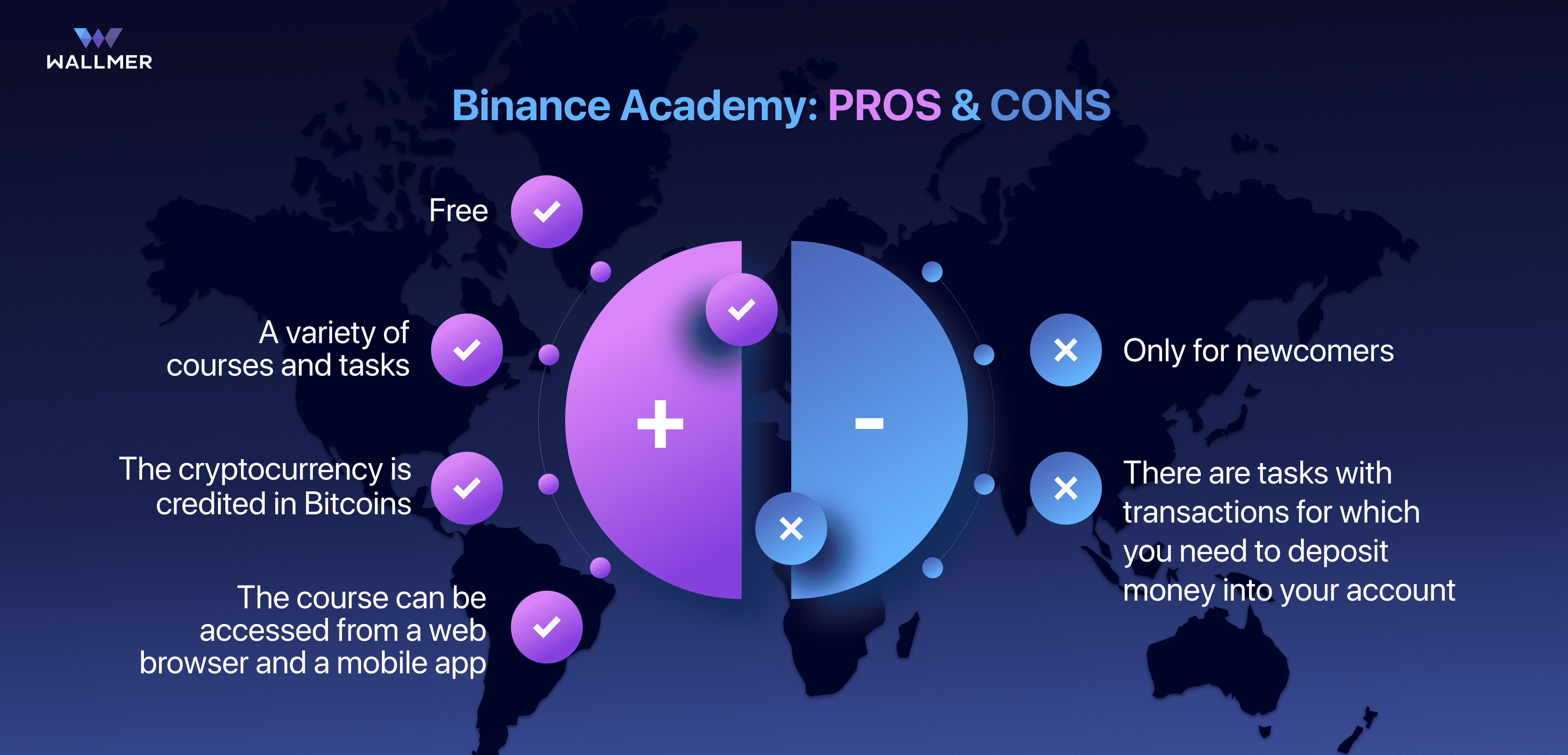 Watch the video on YouTube to find out more about the product. 
Coinbase Earn
Coinbase is one of the largest in the world. The Coinbase Earn training and earning program offers free access to video tutorials and quizzes.
After the successful completion of the course, the user is rewarded with CoinBase tokens. Two hours later, the assets become available for use.
Users have repeatedly mentioned simple and structured modules. Training courses are regularly updated and are delivered in short periods.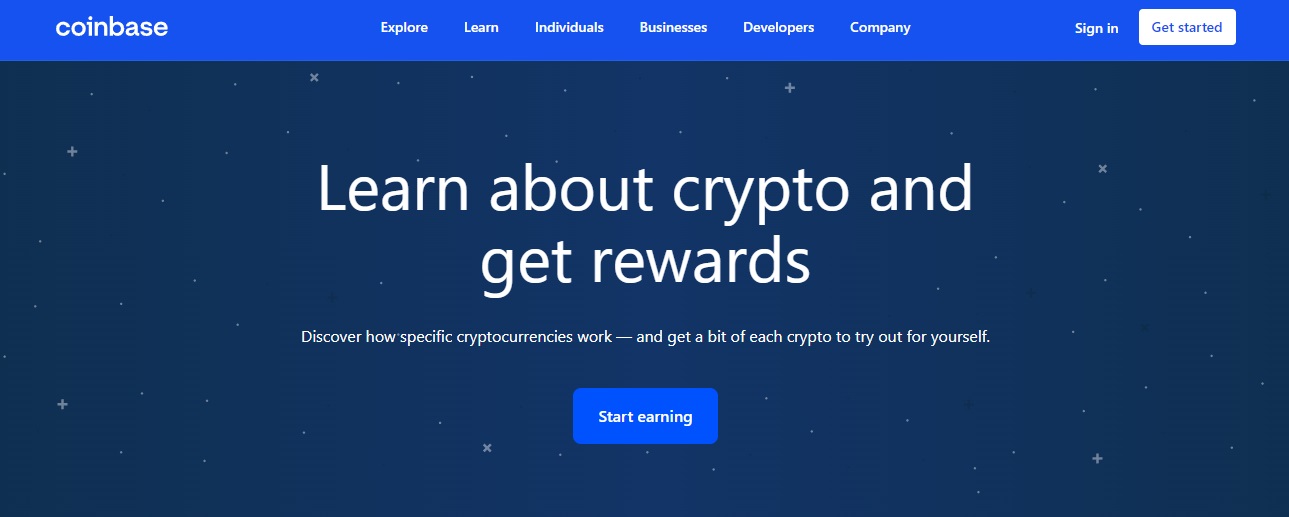 In October 2022, there are 5 courses available on the CoinBase platform that are valued between $3 and $4 in GTR, SAND, GAL, NEAR & AMP tokens according to the course chosen.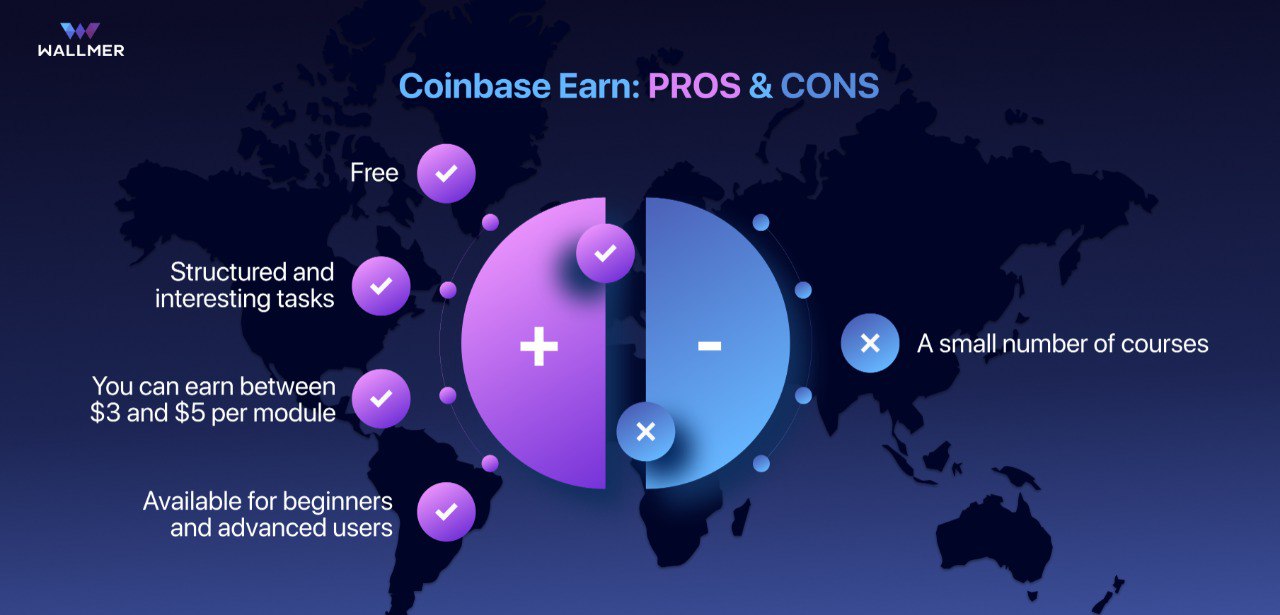 Cake DeFi Learn and Earn
Cake DeFi Learn and Earn is another great way to get paid to learn about cryptocurrency. The modules on Cake DeFi consist of a slideshow or video followed by a quiz.
Anyone can take part in this program, whether you are a beginner or a professional user.
Users who registered from 29 March 2022 onwards can expect to be rewarded with a $10. Rewards earned under this program will be locked in the freezer for at least one month. After one month, you can unfreeze the rewards and apply them to any of the products available on Cake DeFi.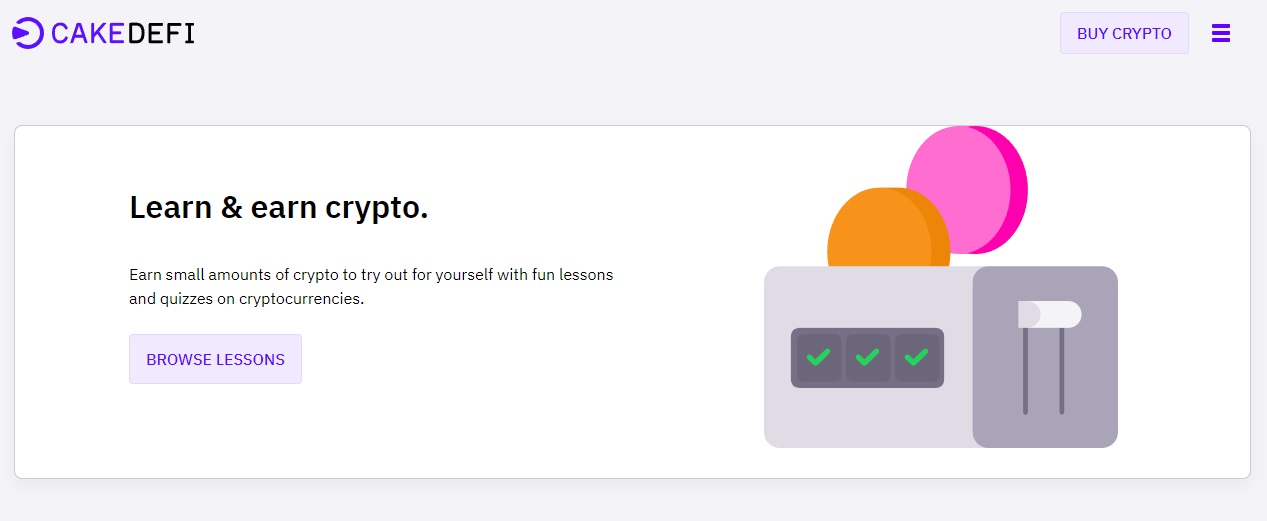 There are currently three modules available on the website, which cover DeFiChain, Bitcoin and Ethereum. Anyone who successfully completes the course can earn DFI, BTC-DFI and ETH-DFI tokens worth $5.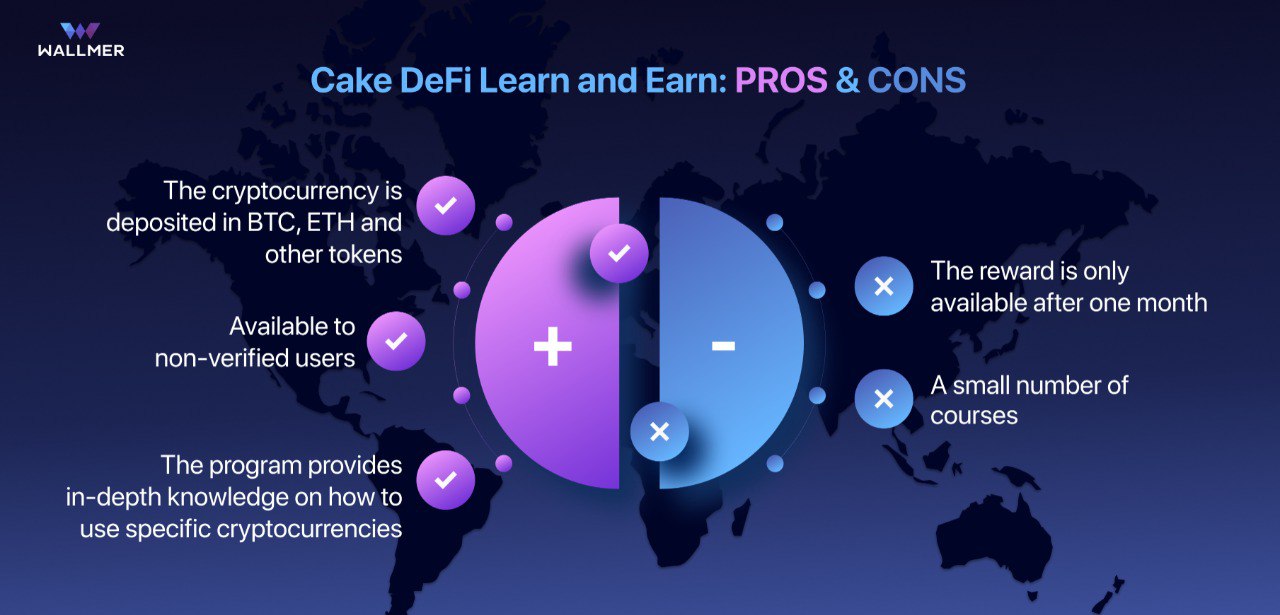 KuCoin "Reward Hub"
The decentralized exchange KuCoin offers users a learn-and-earn crypto program in the KuCoin Rewards Hub. It includes:
theoretical information about the cryptocurrency market;

hands-on examples of crypto trading;

a visual guide on how to use the

KuCoin

exchange.
The platform has video lessons, tests, quizzes and articles. Each task is time-based.
The program allows users to complete learning tasks by reading or reviewing guides on crypto, trading and more specifics. Upon completion, participants are rewarded with free USDT tokens or coupons that can be used on the exchange.
Unlike other learn and earn crypto programs, KuCoin does not focus on promoting specific coins. The platform is great for those who want to learn crypto at a more advanced level.

At the time of publication, no new courses are available on the website. Verified users have the possibility of taking part in weekly challenges.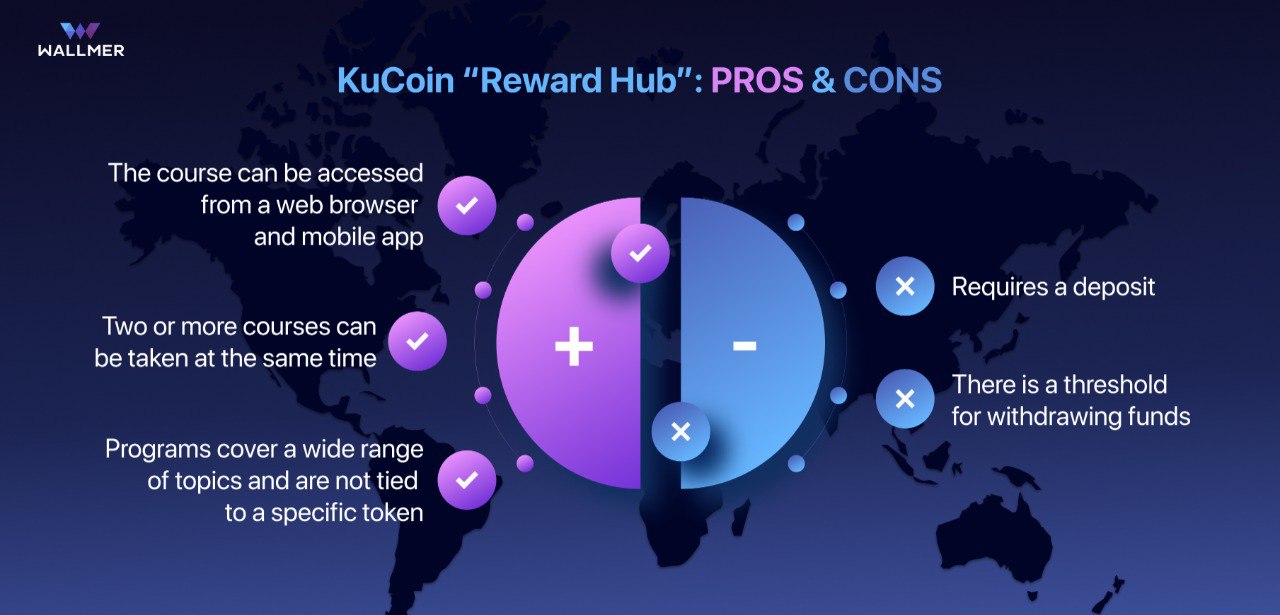 Want to know more about KuCoin and its products? Watch the 15-second presentation on YouTube and experience all the benefits of the platform. 
CoinMarketCap Learn&Earn Сrypto
CoinMarketCap is a popular website for tracking cryptocurrency prices. Millions of users visit it every day in search of successful coins.
CoinMarketCap Learn and Earn allows you to earn crypto while learning by watching videos and taking a simple quiz. It is a low-risk way to earn cryptocurrencies. Once you complete the task, the reward will be deposited in your wallet.
CryptoMarketCap collaborations with such projects as 1inch, The Graph, etc. You can earn CKB, GRT, SAND, OXT, HNT, LUNA, KAVA or BAND tokens.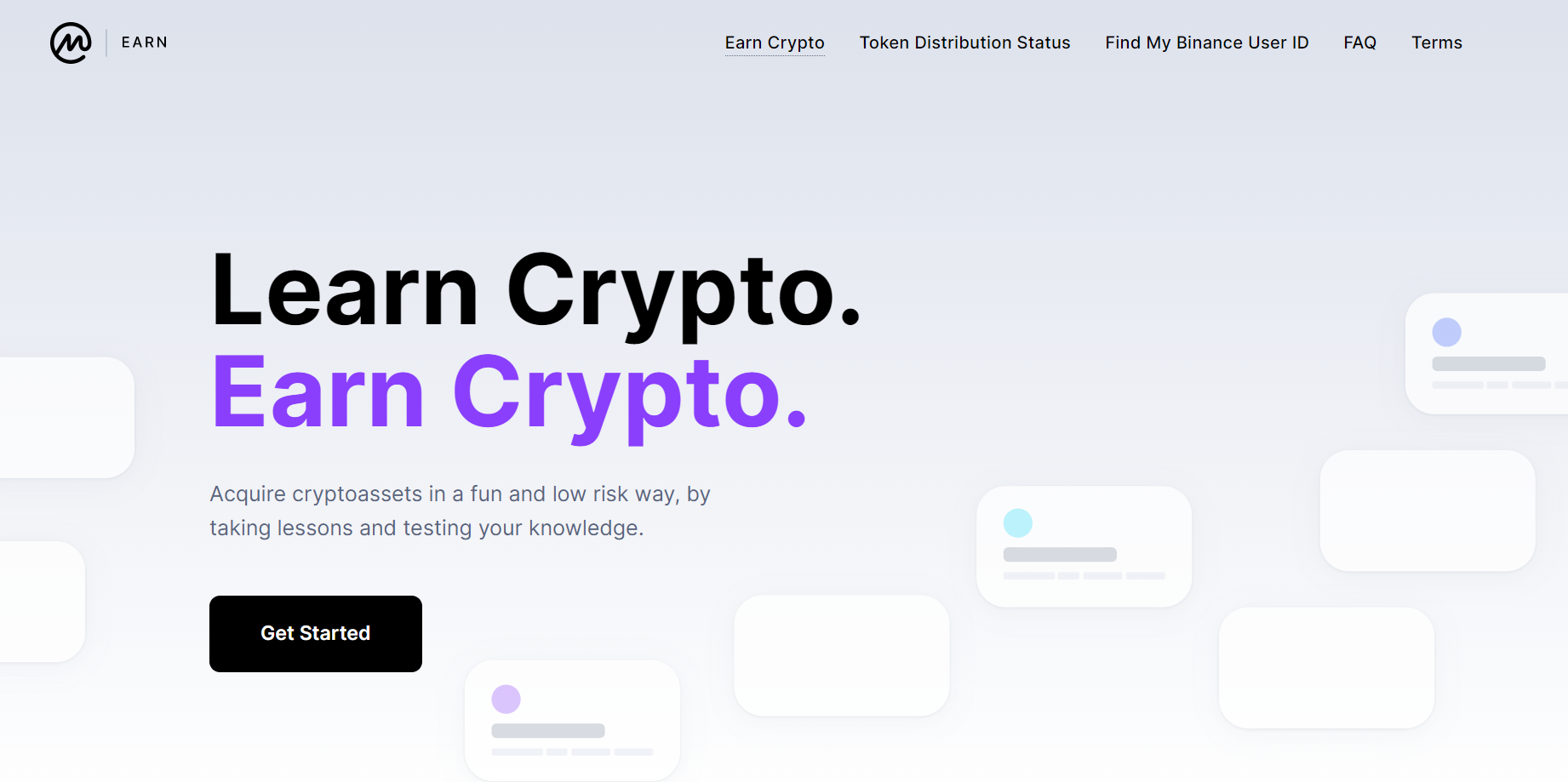 Coinmarketcap Earn currently offers 32 Learn and Earn courses on leading crypto, blockchain and more.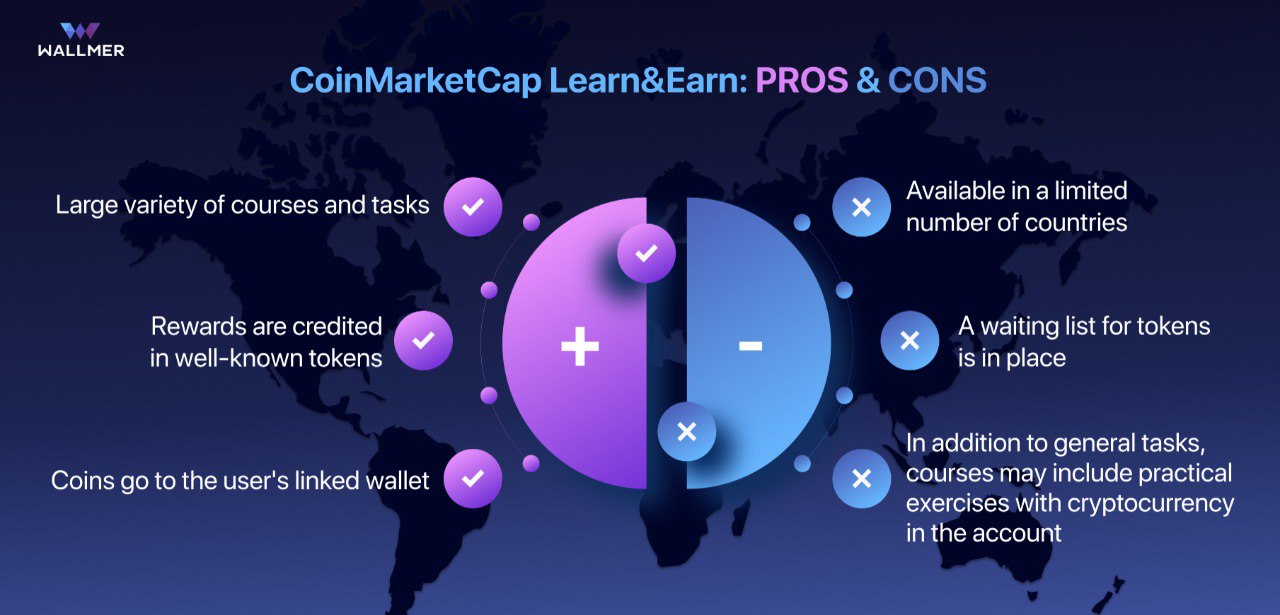 Many other platforms allow you to earn cryptocurrency by learning. Whatever you choose, learn and earn is always a great way to benefit.