Despite the recent collapse of Bitcoin, the demand for digital currency is growing every day. As of early 2022, there were more than 400 crypto exchanges on the market. New exchanges are emerging with an enviable constancy, offering users more opportunities.
Today we are going to talk about the best crypto exchanges with the lowest fees. We will tell you where to buy, sell, exchange, and withdraw digital currency with maximum benefit.
What are

crypto exchanges

and how does it work?
A cryptocurrency exchange is a huge marketplace where anyone can buy, sell and exchange known types of digital currencies and tokens.
A crypto exchange is a kind of intermediary between users of the Blockchain network. For example, to withdraw a certain amount from your bank account, you have to go to a bank or use an ATM.
Cryptocurrency is a virtual monetary unit, so it is not possible to obtain it in this way. Exchanges act as a notional place where customers can "go" to make various transactions with their assets.
You can simply keep your funds on an exchange, or you can try to increase your income several times. To get the most out of the marketplace, you should choose the lowest fee cryptocurrency exchange. High fees will eat up your investment income, while low fees will reduce your purchase price.
What crypto exchanges charge for
When you withdraw dollars or euros from a bank's cash desk, you pay a certain percentage of the amount, which covers the organisation's services. The same principle works with mobile and web apps. A fee is charged to keep the service running and improve its functionality.
Most cryptocurrency exchanges are commercial organisations. They earn and grow exactly from fees and commissions.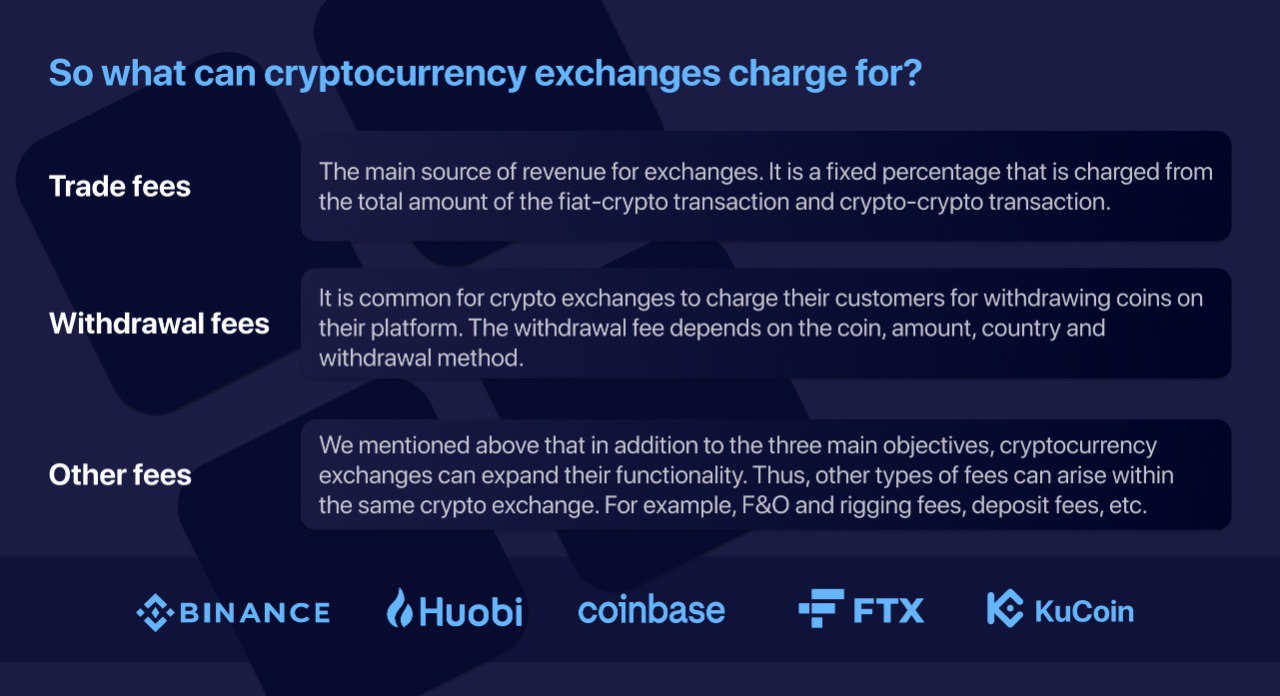 Some exchanges claim to allow their customers to make transactions with 0% commission. Indeed, an exchange with zero fees does not charge you directly. Nonetheless, developers charge a spread — the difference between the exchange rate that occurs in between transactions on the blockchain. It is worth noting that spreads often generate more revenue for developers than a fixed fee. 
We've compared the fees of the highest-rated crypto exchanges of 2022. Want to know which crypto exchange has the lowest fees? Read below.
Coinbase
Fees
1% — sender
0,4% — receiver
A reputable crypto exchange with one of the lowest fees on the market.
Coinbase stands out with a simple interface that makes one-time or recurring crypto-transactions as quick as possible. Cryptocurrencies can literally be converted with a single click.
For advanced traders, the service offers a Coinbase Pro version with advanced features. It has, by the way, lower fees and no spreads.  The platform gives you access to trading tools, an exchange and online wallet.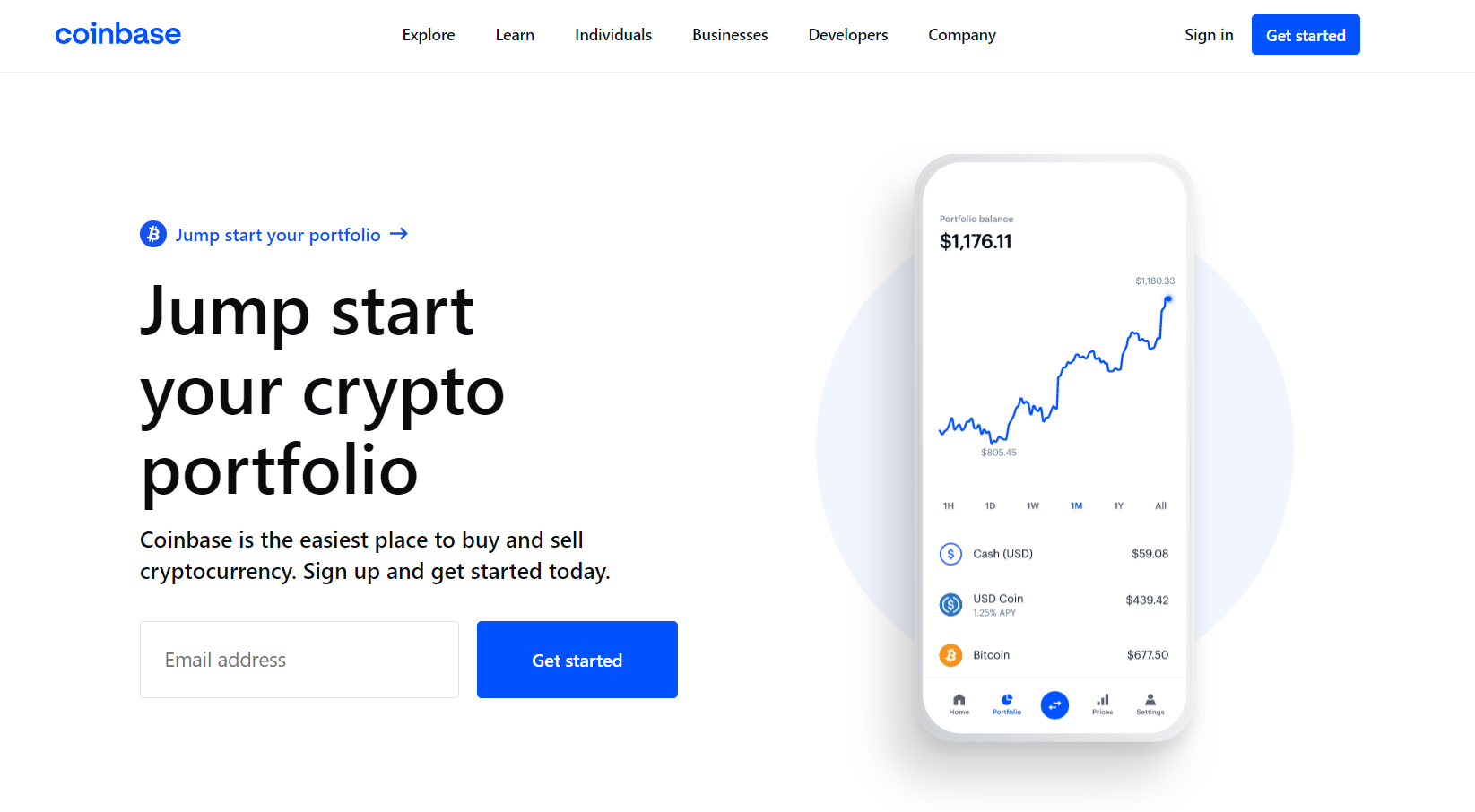 Binance
Fees
0,1 % — sender
0,1 % — receiver 
Binance is a decentralized crypto exchange for traders of all levels with a unique set of crypto products. It includes four types of trading (spot, margin, futures & P2P), investments, incubation and more. 
The crypto exchange has its own educational academy, a crypto gift certificate, a wallet, as well as many other special features. Binance is called one of the safest and most convenient crypto exchanges on the market nowadays. It is one of the most popular crypto exchanges with the lowest fees at the moment.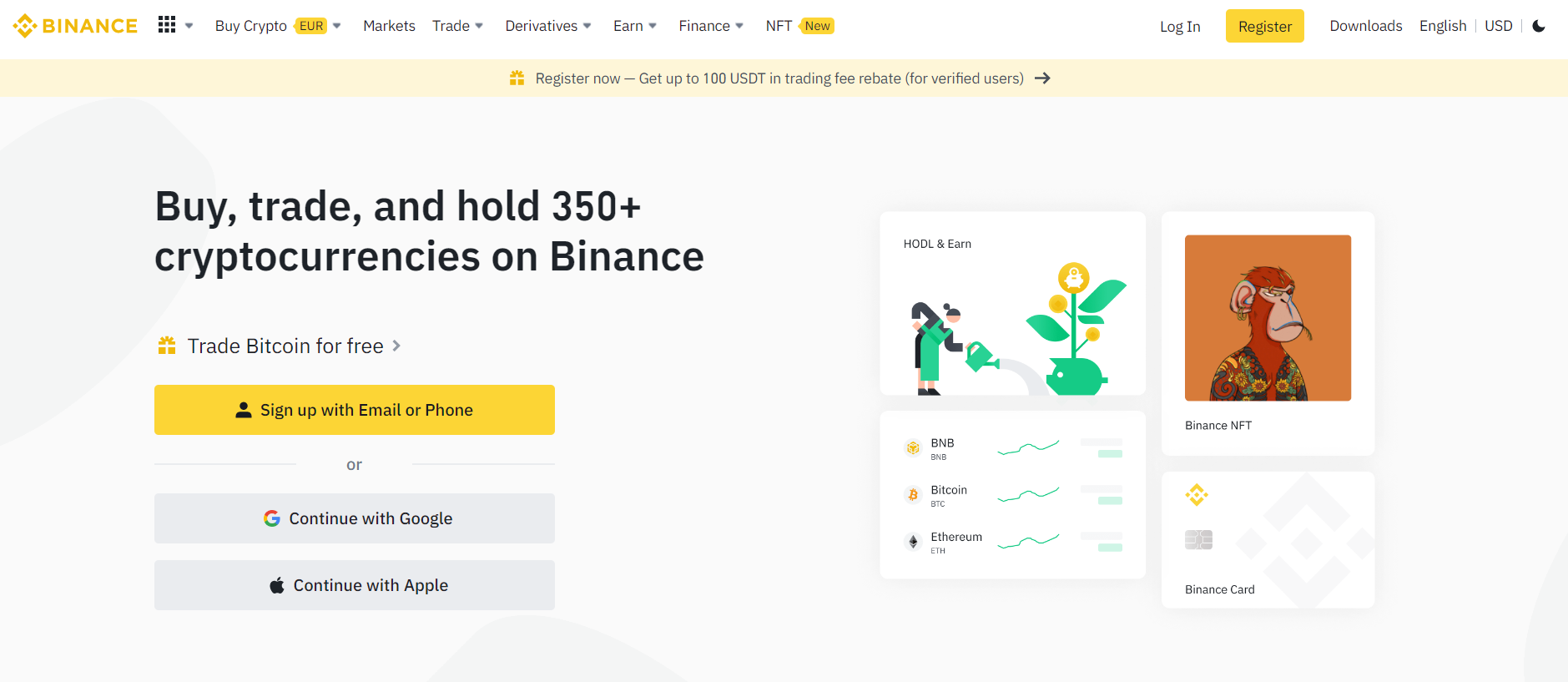 KuCoin
Fees
0,1 % — sender
0,1 % — receiver 
KuCoin has an extensive library of altcoins with the cheapest fees among crypto exchanges. The platform is available to users from Asia, Africa and Europe.
KuCoin offers competitive trading fees, volume discounts on large transactions. The site operates margin trading and futures trading.
In 2020, the crypto exchange suffered a massive hacking attack.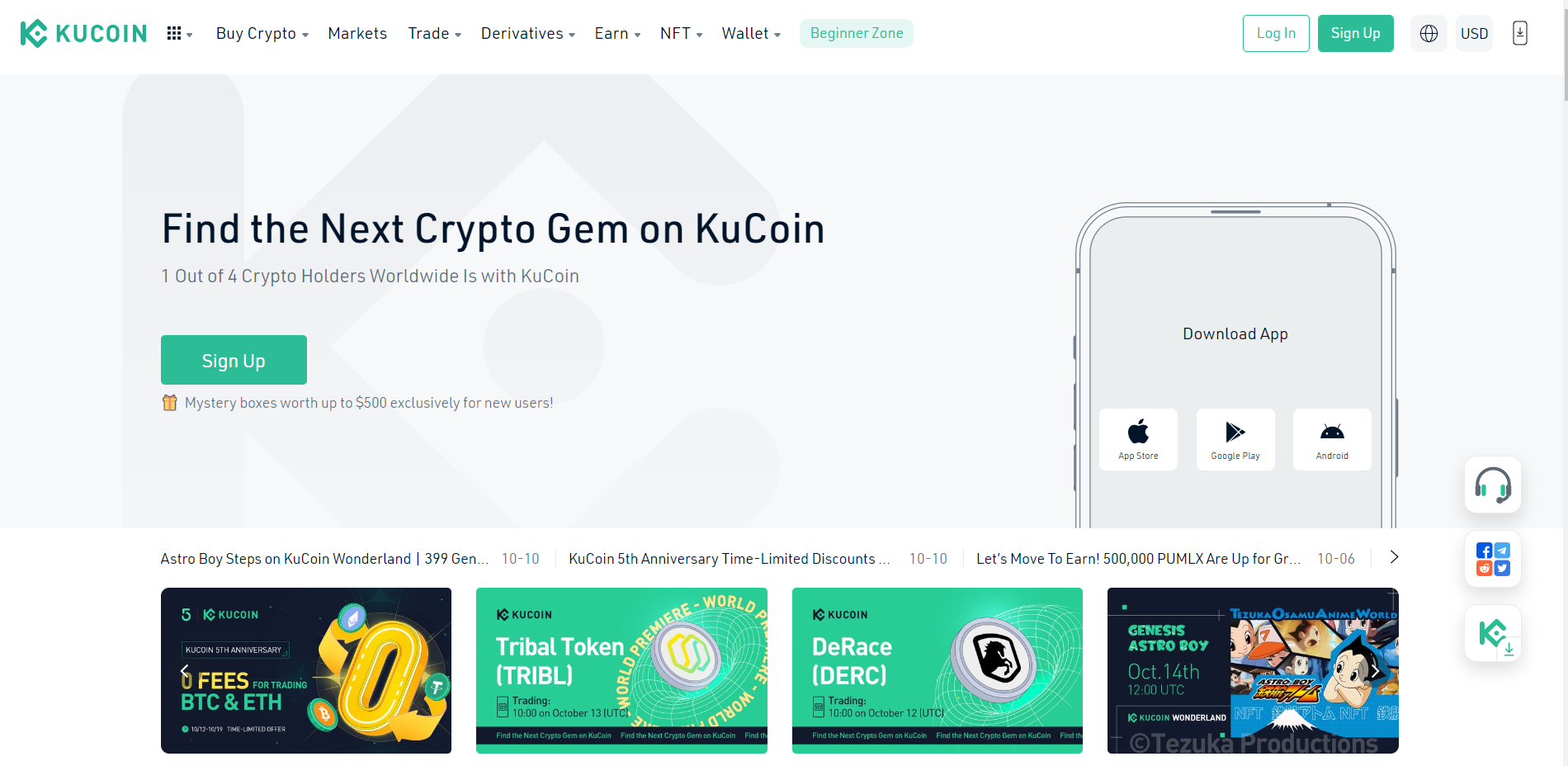 Huobi

 
Fees
0,02% — sender
0,05% — receiver 
A long-liver among crypto exchanges, Chinese crypto exchange Huobi is in business since 2013. It is one of the few exchanges that is designed to comply with financial industry regulations.
The main focus is cryptocurrency exchange. But users can also enjoy the benefits of using the platform with the cheapest crypto exchanges fees in spot and futures trading.

FTX
Fees
0,02% — sender
0,07% — receiver 
FTX is a platform created by traders for traders. It is the crypto exchange with the cheapest fees among exchanges at the moment.
Available in almost any country. Great for beginners who only want to learn about the crypto world and the trading process.
FTX offers margin, derivatives and NFT trading. A hot and cold wallet has been developed for the exchange.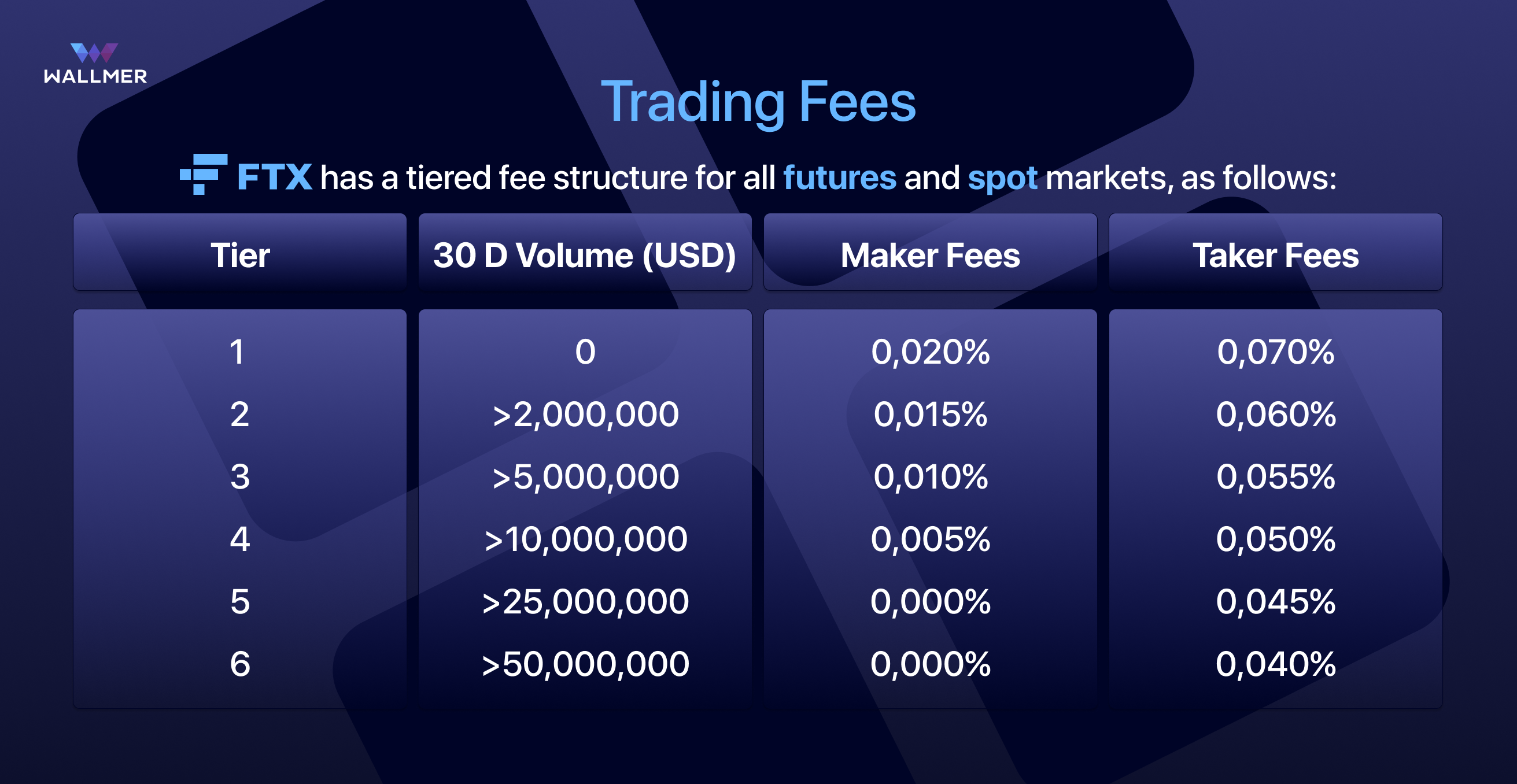 Crypto exchanges fee comparison
Conclusion
Each of the crypto exchanges with the lowest fees has its own fee structure. And it makes the choice between them quite difficult. It`s also reasonable to consider non-trading costs, including deposits, withdrawals, and monthly subscriptions.