Are you just getting into the topic of crypto or have already closed several successful deals? Doesn't matter. Either way, you need safe and convenient centralized or decentralized wallets for free and secure access to your crypto assets.
You have tried dozens of wallets, created accounts on exchanges and third-party services, filled up your RAM with desktop and mobile apps, but still haven't found what you need? Are you sure you even know what to look for?
In this article we will explain the differences between centralized and decentralized wallets, which one is safer, and the advantages and disadvantages of using them. The only thing left is to make a choice.
What is a

non-custodial

wallet

?
A crypto wallet is a virtual space for storing cryptocurrency. It does not store coins and tokens, like dollars or euros in a bank account, which can be cashed in at any time of the day or night. As you know, all cryptocurrencies lie in a blockchain.
A crypto wallet is a service that reads information from the Blockchain network, outputs it in a user-friendly way and enables interaction with digital currency.
All crypto wallets can be divided into two broad groups: custodial and non-custodial.
Custodial (centralized) crypto wallets operate on the principle of banking systems. An organization manages your funds, responses for keeping them safe & gives you access to transactions.
The main problem users face is that Centralized Exchanges (CEX) and services cannot guarantee 100% security. There have been many cases where the main servers of centralized platforms have been compromised and owners have lost access to their funds.
Decentralized (decentralized) crypto wallets, like Wallmer, have emerged as a more reliable alternative to centralized blockchain systems. No middlemen, no hidden fees and no dependence on a single server. As if you were storing your money not in a bank, but at home under your mattress.
Custodial vs. Non-Custodial Wallets
Most users justifiably call non-custodial wallets the safest way to manage their funds in a trading account.  But is this true? 
Let's look at the main differences between custodial and non-custodial wallets.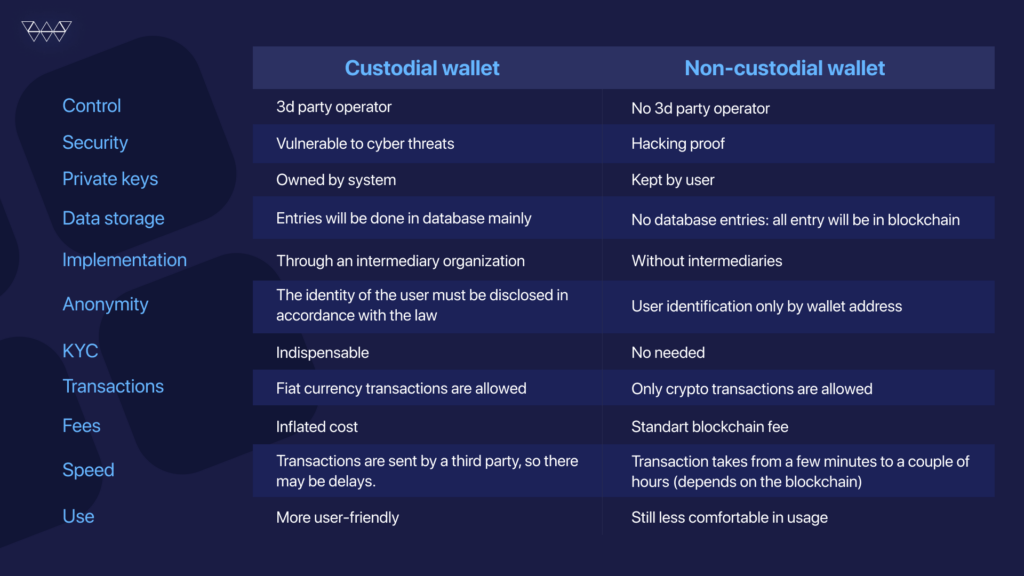 Modern crypto wallets offer you to choose the most convenient option for both beginners and advanced users. But before deciding where to store your digital currency, the pros and cons of custodial and non-custodial wallets should be examined.
Read more: Is the era of multichain exchanges – the future of cryptocurrency?
Pros and Cons of centralized crypto wallets


Pros and Cons of decentralized crypto wallets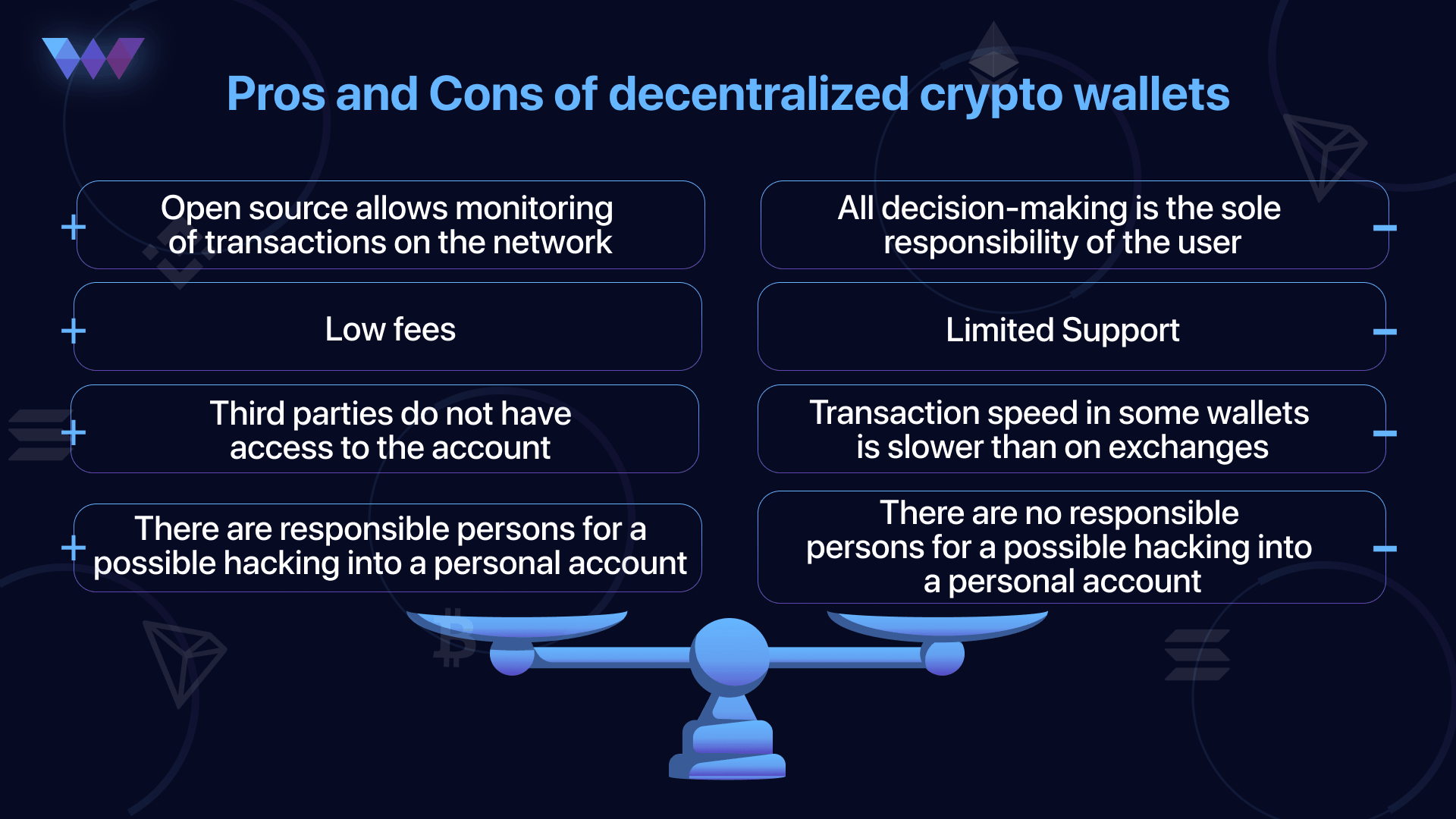 No matter how long you've been dealing with cryptocurrency and how much money you have in your trading account, choosing a centralized or decentralized wallet determines free access and your security in the blockchain ecosystem. And remember: with great power always comes great responsibility.