Do you need to legally avoid taxes? Or do you want to learn the ultimate skill worldwide: How not to pay crypto taxes? Ok, here you'll get all the required information to help you forget about tax expenses. So let the madness begin!
Important: Wallmer doesn't provide tax advice. This article provides up-to-date information, which may continue to evolve and change. None of this should be considered as advice or an individualized recommendation.
Why do you have to care about crypto income taxes?
In many countries of the world, cryptocurrency is considered a capital asset. Therefore, in that state the income you make from cryptocurrency transactions is taxable. It is worth noting that the approach to this process varies from country to country. 
Crypto is taxable in the following cases:
buying and holding,

using crypto to pay for things.
You might wonder why you have to care about crypto income taxes. There are two major reasons.
Primary: most recent tax laws are not optimized for crypto technologies…
Example: What you have to pay in most European countries – is a fixed percentage of the amount that equals the difference between purchased crypto and fiat cash value after exchange.
But the hidden trick is, in fact, that the base currency in most tax laws is zero.
And it was just one example of why taxes for crypto are not fair, and you don't have to pay them, ATM. Later. Maybe. When they will be optimized for regular users, not only for miner monsters or huge traders.
Secondary: In reality, there is no legal way to pay for each crypto earning. In addition, some people just want to save more money, without sharing. E.g., if you are a miner.
Ok, we're finished with the boring reasons why taxes are unfair. What about tricks and ways how to legally avoid crypto taxes?
Methods on how to legally avoid crypto taxes are easier than you thought!



Firstly, let's remember what the classical laundering system is.
It's a way of concealing the origin of money. The point of laundering is to put money through a cycle of transactions to come out the other end as legal or "clean" money. However, it's an illegal method. Lots of people and companies use it because it still works well.
In the scheme below we showed what the laundering system includes and what it means for the crypto world.

As you noticed, it is easier than it seems. However, as always, the devil hides in the weed details. So, we'll show you all the ways to do the things listed above as easily as possible!
Market Exchanges

: Like Jewish bank but worse
The first and the simplest way to cash out your crypto earnings and learn how not to pay taxes on Bitcoin is Standard Market exchanges that use crypto.
From the first impression, they look like a good way. But if you take a broader look at it and even try some exchanges, it founds disappointing.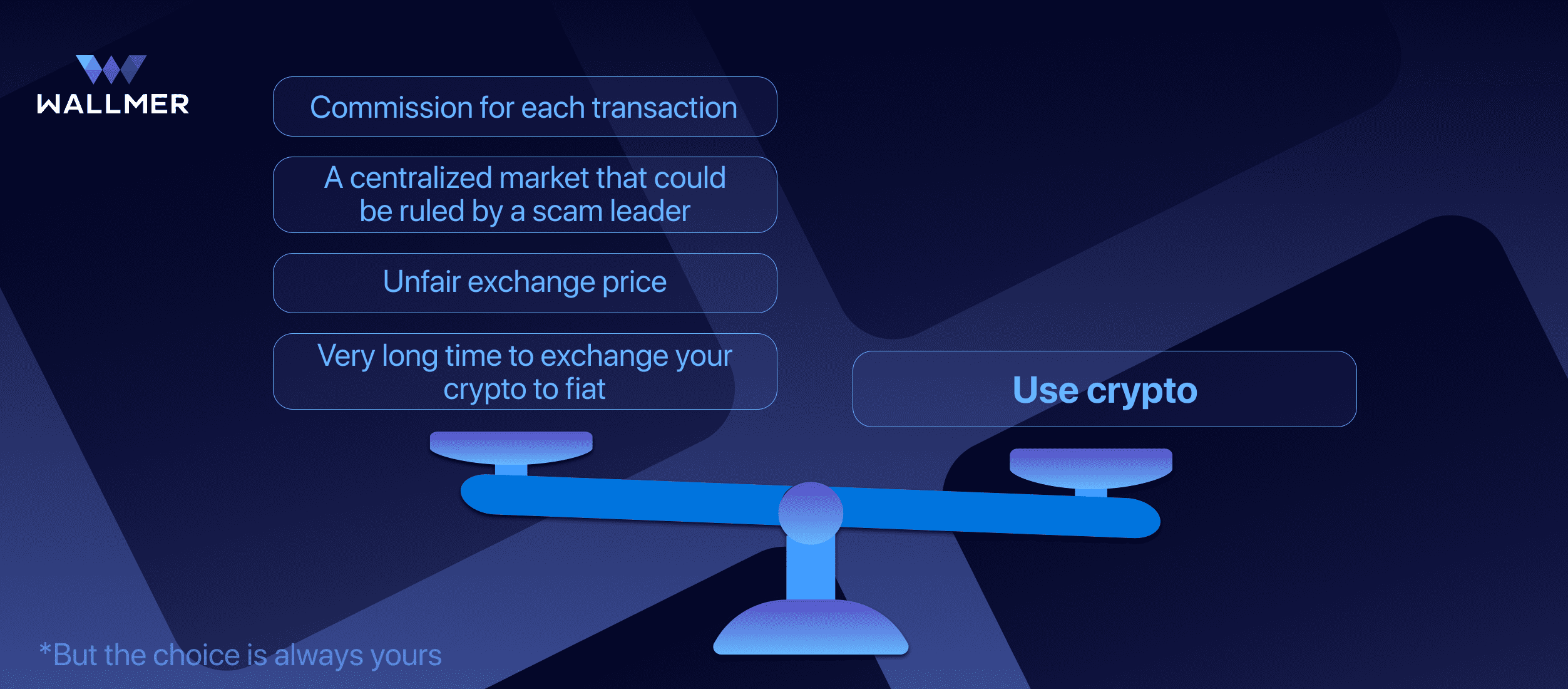 And of course, it's not a panacea. The Cause of it hides in your volume. So, if you want to cash out more than 2-3 BTC at the same time. The owner of Exchange can send your data to the tax officer, and you'll get into trouble.
The Market exchange is really good only if you are a beginner in the crypto world, and you want to cash out about $100 or $200 that you collected in your crypto career.
Awful mixers: The most impressive way to get caught!
If you googled how to legally avoid crypto taxes, you must have seen the great mixers, which are so good at what they are doing. They can not only hide you from your tax officer, but even from your own parents.
So, Google is a lie. Like a cake, but Google. Mixers really can hide your transaction in a blockchain. But what about cashing out with a fiat? Do you think mixers can help you?
Of course, if you'll cash out small amounts, for about 100 Satoshis, mixers will help you. But don't forget about:
commission,

term,

rating of a mixer.
You can exchange all your money with a middleman, much simpler and faster than with mixers. If you're OK with this method, your prerogative. But if you're looking for something simpler, keep reading.
More expensive than a real tax: Subsidiary payment methods
So, what's next? Hmm… Subsidiary payment method, like PayPal, but not PayPal. Yeah, it's very close to the market exchange. But as usual, owners of payment methods do not share your data with the tax officers.
And they can really send your money to all ATMs that are located close to your place as soon as possible. But!
You have to refill your account balance on the subsidiary payment methods. You'll freeze your bitcoins or any altcoin they support.

The price. It's usually very far from fair. 

The amount of commission for each transaction.
Hmm, folks… maybe taxes will be better than most of the subsidiary payment methods. Just think about it…
How to legally avoid crypto taxes using marketplaces

 
If you are still not concerned about how to legally avoid crypto taxes, pay attention to the marketplaces like Amazon.
Most of these places are very popular not only under crypto owners. But under carders, and other scammers and thieves. The reason behind it is that the owners of those marketplaces don't care who will pay for their services.
Last but not least method of how to legally avoid crypto taxes
Now let`s talk about crypto services. This is not the ultimate way that helps you to avoid tax on cryptocurrency. But it hasn't hidden catches, tricks, commissions, and others.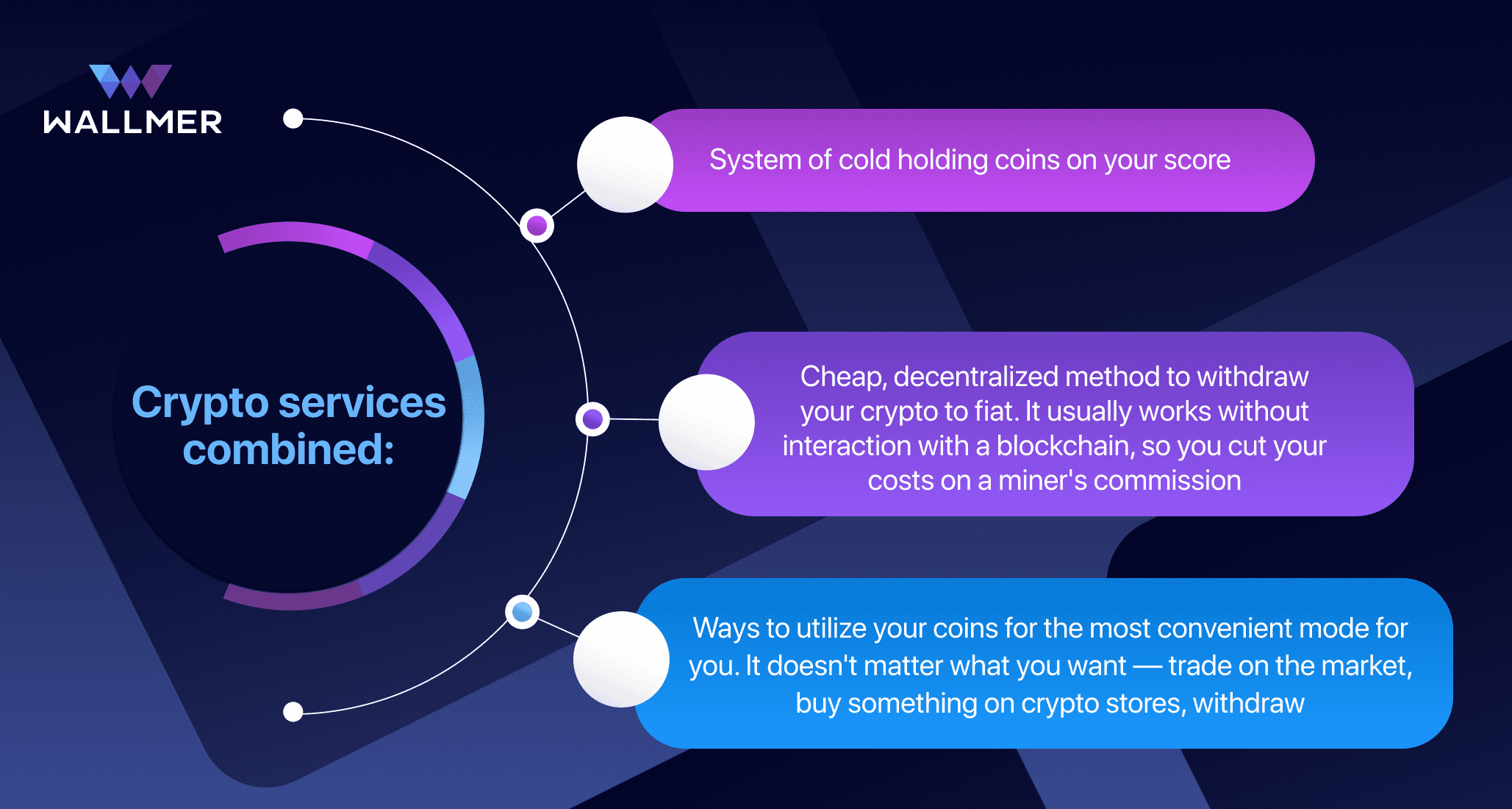 It's just a tiny part of all opportunities, which are only the tip of the iceberg. So you can dive underwater and discover all the ways and advantages of these crypto services.
The best crypto services can hide your billings and your earnings. And all your expenses done with them will be as easy as your Apple Pay but in crypto.
How does it work? Depends on the system. But cold sharing with hiding billings is still the best way to hide from the tax officer.
What way to avoid taxes on crypto to choose is depend on you. You can pick the suitable one from our list or find many others on Google. But make sure that it is legal and safe for your crypto assets.